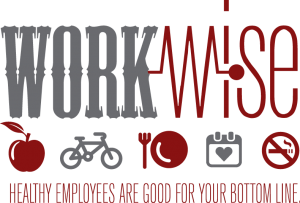 Worksite Wellness Matters
Bottom line: Healthy employees are good for business.
Your employees are your greatest asset. They know the ins and outs of your business and keep it running smoothly.
That's why keeping your employees healthy is so important. Many of the most common chronic diseases are the result of 4 modifiable health  behaviors: tobacco use, lack of physical activity, poor eating habits and lack of access to clinical services. Health challenges brought about in rural areas and the high rates of chronic health conditions are associated with lower productivity, more work absences and increased work injuries, much of the financial burden of increasing healthcare costs and a progressively unhealthy population rests on employers.
The fact is, your employees spend approximately 36% or 1/3 of their waking hours at work. The worksite is a great place to reach employees about developing healthy habits. Worksites offering a supportive environment that facilitates good health and healthy choices are making a positive impact on their bottom line.
Developing a Worksite Wellness Program
With funding from the Appalachian Regional Commission, MountainWise is expanding it's Worksite Wellness efforts into the automotive, aviation, and manufacturing industries in Western North Carolina.
If your automotive, aviation, manufacturing business is located in Cherokee, Clay, Graham, Haywood, Jackson, Macon, Swain or Transylvania county, MountainWise is here to help you WorkWise. Our WorkWise initiative can support you and your business in designing, implementing, and running a comprehensive, evidence-based worksite wellness program for your employees.
Partnerships at Work
With ARC support, North Carolina's Mission Health System Foundation and MountainWise are developing comprehensive onsite worker wellness programs at a variety of manufacturing, aviation, and automotive facilities. These programs could help reduce health care costs and absenteeism, and increase productivity in more than 25 worksites by serving more than 5,000 workers.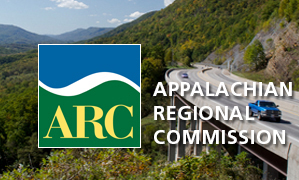 WorkWise WNC
Hover over your region to see area businesses that are already participating in WorkWise.

Leadership Plays Key Role in Effective Workforce Wellness Efforts
Employers with effective workforce wellness programs have their leadership to thank in driving home the importance of healthy behaviors.