Macon County has a population of 34,000 people and is located in the western corner of North Carolina. Of the 519 square miles of Macon County, 46.1% are federal lands that lie with in the Nantahala Forest and are administered by the United States Forest Service.
Residents and visitors will agree that Macon County offers an abundance of indoor and outdoor activities for everyone to enjoy. One outdoor activity in particular is the series of waterfalls that are featured in the Nantahala National Forest.
These breathtaking waterfalls delight and attract many people. Dry Falls is a 65-foot waterfall located northwest of Highlands. The waterfall flows over an overhanging bluff that allows visitors to walk underneath and still remain relatively dry, hence the name Dry Falls. Other Waterfalls included in this series are Cullasaja Falls, Bridal Veil Falls, and Quarry Falls, which is known to locals as "Bust your Butt" because of the deep pool at the bottom.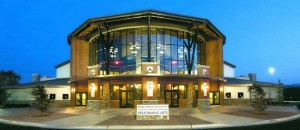 Macon County also features many pleasures in town. Franklin, the County's seat, hosts many festivals throughout the year. The Annual Airing of the Quilts takes place every year on Mother's Day weekend and the Annual Franklin Folk Festival is always held on the third Saturday in July. The theater is also another delight among visitors. The Smoky Mountain Center for the Performing Arts is a 500 seat state-of-the-art facility catering to the County and the surrounding towns. Some of the performances include passion plays, musical productions, and professional drama troupes.
Close tab (no content)
Macon Active Living
Natural Amenities
Bridal Veil Falls
Beautiful waterfall cascading 120 feet near Highlands
Cullasaja Falls & Trail
Beautiful 250 feet falls located along Highway 64 in Macon County
Dry Falls
Dry Falls is a 75 foot waterfall with an accessible walkway for viewing the falls or a trail that leads behind the falls.
Nantahala National Forest
The largest of North Carolina's four National Forests, the Nantahala encompasses 531,148 acres.
Quarry Falls
A small waterfall best known for a deep pool at the bottom that is popular for swimming during the summer months.


Park & Recreational Facilities
Highlands Civic Center | Recreation Center
Highlights include: swimming pool, tennis courts, basketball courts, gated playground, picnic area & shelters, fitness center
600 North 4th Street
Highlands, NC 28741
Little Tennessee River Greenway
Facilities include: Five mile hiking/biking trail, picnic shelter, Westley's playground, Tassee Park, exercise stations, disc golf, Lewis Soles mountain bike trail, and butterfly garden
573 East Main Street
Franklin, NC 28734
Macon County Parks & Recreation
There are several locations in Macon County: Allman Drive, Cullasaja Park, 1288 Georgia Road and Cartoogechaye Park.
Veterans Memorial Recreation Park
Picnic Shelters, swimming pool/kid pool, baseball fields, softball fields, indoor and outdoor basketball courts, horseshoe pits, tennis courts, playground, hatchery supported fishing
1288 Georgia Road
Franklin, NC 28734
Macon Healthy Eating
Farmer's Markets
Franklin Farmer's Market
Shop for local fresh produce, baked goods, and plants. Open every Saturday from 8 am-12 pm, June through October.
226 East Palmer Street
Franklin, NC 28734


Community Gardens
Macon County Heritage Center at Cowee School
Community garden is open for public use. Contact Patricia Monahan for space availability at (828)421-2923.
51 Cowee School Dr.
Franklin, NC 28734


Local Food Providers
The Sunset Restaurant
Southern home cooking prepared fresh for breakfast, lunch, and dinner.
Macon Tobacco-Free Living
Success Stories
First of its Kind
In April 2012, the Macon County Commissioners unanimously approved a county-wide tobacco-free policy making all government owned parks, recreation facilities and greenways tobacco-free. Macon County the first in the region to pass a policy of this kind.
Proud to be Tobacco-Free
Macon County was proud to celebrate their county-wide smoke-free status at their 2012 Macon County Fourth of July celebration. Bottles of water tagged with the new ordinance were given to the attendees, and ample signage and messaging helped ease the county into the new policy that allowed the families of Macon County to enjoy clean and smoke-free public recreation parks.
TRU Youth
The Macon County Tobacco Reality Unfiltered youth advocacy group (TRU Youth) teamed up with the county health department to change the tobacco policy in their county. For a year, TRU Youth educated their peers on the dangers of tobacco use, hosted a writing contest on its debilitating effects, and prepared a presentation for county commissioners.
Southwestern Community College
In addition to the Macon County tobacco free park and recreation facility ordinance adoption, the Southwestern Community College agreed to ban smoking on their Jackson and Macon county campuses.