There's a real difference between theory and practice, isn't there? You can watch Chopped all you want, but when you actually get in the kitchen yourself, it's a whole other story.
This past Monday, we brought the public health equivalent of Ted Allen over to the MountainWise offices to present to our lifestyle coaches-in-training for the Diabetes Prevention Program (DPP).
Austin Grainger is the Executive Director of Population Health, YMCA of Western NC. He runs a very similar program at the YMCA, so he had great insights for us as to what it's really like running a DPP.
These were our top five.
#1 for Diabetes Prevention Success: Make Sure the Client is Truly Ready
The MountainConnections DPP is intense. There are 16 classes and multiple one-on-one sessions between clients and their coach.
Some of your patients, no matter how much they may need such a program, may not be ready for such a program, Austin told us.
Recently we wrote about salting the oats to encourage people to make lifestyle changes. The thirstier they are for the change, the more likely they are to make it!
But some of your patients have competing priorities or challenges. If someone is struggling with a violent home situation, or addiction, they should be encouraged to attend to those situations before attempting to change a lifetime of poor eating habits or lack of physical activity. That's just the healthy, responsible thing to do.
#2 for Diabetes Prevention Success: Be Motivational to Your Clients
"No tears in the writer, no tears in the reader. No surprise in the writer, no surprise in the reader." –Robert Frost, on poetry
Participants in the diabetes prevention program will know whether or not you, as a lifestyle coach, are really invested in the program. If you're not conveying your commitment to the program and to them, they won't be committed either.
This is all part of social support which is make-or-break for the success of the program. Participants need to bond with and trust each other. Model that behavior for them to lead the way.
#3 for Diabetes Prevention Success: Give Clients a Dedicated Coach
The client-coach relationship is also important for diabetes prevention and lifestyle changes.
Austin explained how your clients will not want a coach. They want their coach. This is a critical distinction. They want the consistency of seeing one person, and feeling like that person cares about them. Seeing a different person each time will disrupt the building of a relationship that is the cornerstone of a client's adherence to the program.
#4 for Diabetes Prevention Success: Do Real-World Exercises
Remember how we said there was a big difference between theory and practice? The same goes for class participants!
In the diabetes prevention program participants will learn about counting calories, eating mixed meals, and understanding portion control. But what do they do with that information when they go out to dinner at their favorite restaurant?
Give participants the skills they need to handle being put on the spot at a restaurant with practical lessons. Austin gave us teh idea to do a group exercise where you pass out menus from local restaurants, and have the class identify what they'd typically eat. Then have them look up the caloric and nutritional information and see if they'd still want to select that menu item!
This is just one example of a lesson where participants can learn the skills to make diabetes-friendly decisions while out in the real world.
#5 Diabetes Prevention Success: Spread the Word with a Program Champion
Here we come back to a central tenet of MountainWise: word-of-mouth is everything. Real stories from real people can create the most powerful and meaningful behavior changes there are. Facts, numbers, and experts can only go so far. Put a human face on those numbers and suddenly you've got people's attention.
Austin shared the story of how one of his participants turned into a big champion for the program. This man lost a lot of weight, began exercising, and is no longer on track to develop type 2 diabetes. As a minister, this man had a real platform for the message, and he sang its praises from the pulpit.
Lifestyle coaches should be on the look-out for these champions throughout the program. They are your best marketing for diabetes prevention.
A Big Thanks from all of us at MountainWise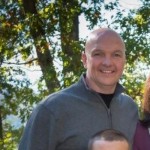 Austin, thank you for coming out to share your lessons learned from running a diabetes prevention program at the Western NC YMCA. They don't know it yet, but there are a lot of people whose lives will be better for it.
Image Credit
"d2445-1" by Flickr user U.S. Department of Agriculture is licensed under CC BY 2.0.