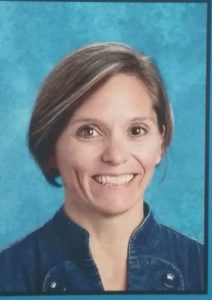 Written by: Angela Mucci
MountainWise is proud to bring Jenni Irwin on board as our first ever Youth Tobacco Prevention Coordinator. With ten years of experience working towards reducing drug use among youth, Jenni is an experienced asset to the team. She began her career as a college admissions counselor in 1998 before finding a calling in the field of behavioral health in 2003, adding up to a total of nearly twenty years working with the public. Her time spent working to guide college students informs her work at Mountainwise, as does her time spent working as both a Case Manager and a Program Manager in behavioral health.
Jenni has worked as the Director of the Coalition for a Safe and Drug Free Cherokee County for eight years, and has collaborated with community agencies, gathered data, created and implemented goals to reduce tobacco use. "Being a positive role model is important to me," Jenni said. That is why she chooses to focus on reducing tobacco use amongst young people. At Mountainwise she will be working with both hands on and behind the scenes with teens, in order to decrease the number of youth who use tobacco in Region 1.
Jenni is known for initiating innovative approaches to engaging teens and earning their trust, and is currently planning an outreach project which will focus on encouraging students not to start vaping. (See below for link and more information about vaping). "I am planning to recruit students to put together a 15-30 second video," she said, which will be more likely to reach teens due to collaborating hands on with them. She also uses her skills to present information about vaping to children in fourth and sixth grade due to the fact that vaping is the most common use of tobacco consumption amongst sixth graders. (https://www.cdc.gov/tobacco/basic_information/e-cigarettes/index.htm)
In addition to engaging face to face with youth, Jenni will continue to serve as a resource to teachers and other adults who work as mentors with young people in the community. She will continue to keep adults up to date on data and trends of tobacco use while working with them to develop strategies that will effectively decrease use.
Originally from South Dakota, Jenni has been in North Carolina for 15 years, after moving to be closer to her in-laws. She loves spending time with her family and reports that she has been called "a Mama Bear that you don't want to wake when it comes to my kids!"
Fun Facts: Jenni loves super-hero movies. In addition to working to make the world a better, safer place for kids, she has another super-hero characteristic: Her arms are so strong that "the teenage boys I work with often want to compare their arms to mine!" She added: "CrossFit is my exercise of choice."
Mountainwise looks forward to announcing ongoing projects and results from Jenni's work with us!