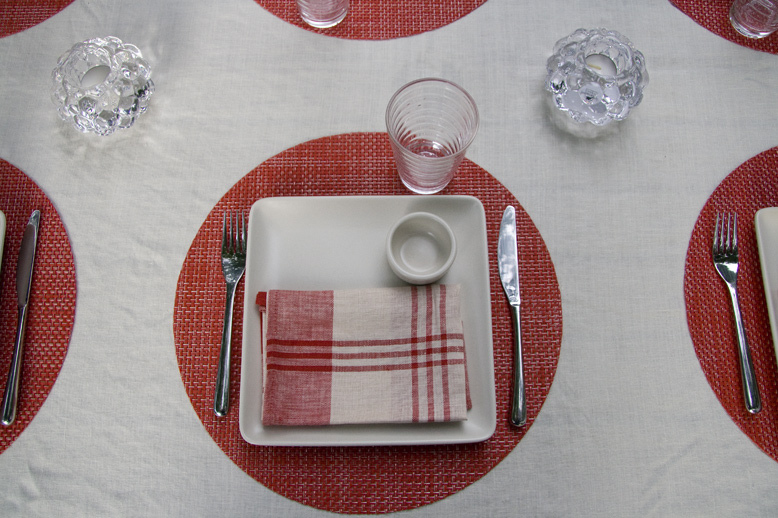 Red tablecloths are a signal everyone at Holly Springs Baptist Church in Macon County understand. When a red tablecloth appears at a church meal, that's where a congregation member can find healthy foods prepared in healthy ways.
Red tablecloths are only a small part of how Holly Springs Baptist Church is fighting obesity, a leading cause of type 2 diabetes, in its Western North Carolina community. The church:
holds healthy cooking classes
offers nutrition programs
provides opportunities for exercise
facilitates group-oriented goal setting and problem solving
It's all a part of the Faithful Families Eating Smart and Moving More (FFESMM) program, a faith-based program for health.
Why a Faith-Based Program is so Effective for Combating Obesity and Diabetes
FFESMM is a practice-tested intervention developed by Center of Excellence for Training and Research Translation (Center TRT). The curriculum was designed specifically for communities of faith, and it encourages families to make the connection between healthy eating and physical activity to their religious or spiritual beliefs.
"The hardest thing is that first step. The hardest thing to say is, 'Okay, I'm going to get up, and I'm going to go, and I'm going to walk." — Dawn Wilde Burgess, former Community Health Promotion Supervisor, Macon County Public Health.
FFESMM makes the first step easier because its backbone is the strong supportive social network of the church's membership. Folks participating in the FFESMM at Holly Springs Baptist Church help each other in learning:
How to choose healthy foods, and know which options are healthiest
How to budget for healthy foods by being good stewards of food dollars
How to keep food safe during preparation and storage
How to get moving, and make physical activity a part of daily routine
A Really Effective Way to Combat Diabetes in North Carolina
At MountainWise, we think the biggest takeaway for physicians and clinicians is: you don't have to go it alone! As health care clinicians, you want your patients to make the healthy choice, but there simply isn't enough time in the day to undo the health impacts of where your patients live, work, learn, and play.
Last week we wrote about clinicians writing their patients prescriptions for physical activity and exercise.
Similarly, providers can refer their at-risk patients to community-based programs that can support them with making those tough lifestyle changes to reduce their risk for diabetes.
MountainConnections is About Connecting Providers and Programs
Are you interested in referring your at-risk patients to a diabetes prevention program like this? Visit this page to find a program in your county.
Watch the Video
Image Credit
"Step 6:" by Flickr user Didriks is licensed under CC BY 2.0.